The story of Letizia Denaro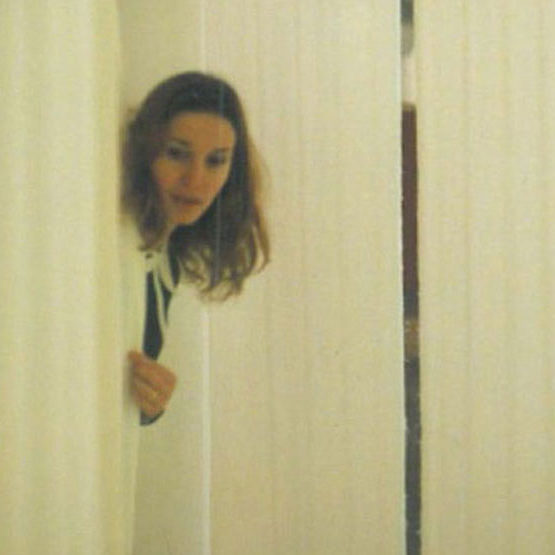 The sign
In 1998, Letizia Denaro hit the market with her collection of knitwear, which is characterized by an amplitude of sweaters, cardigans, twin sets, skirts, and scarves. The fit, the originality of lines and the richness of hand embroidery and prints have left an undeniable impact on the industry. The designer's purpose is to make dressing with a unique style exciting and pleasurable. To achieve this goal, Letizia Denaro creates clothing as hand-crafted art. Wearing Letizia Denaro's clothing is not simple, but it is tasteful and brings a feeling "of luxury".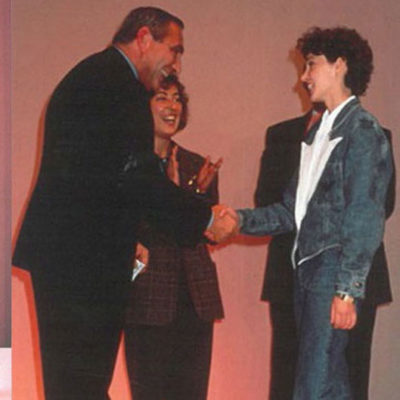 The beginning
Letizia Denaro was nine years old in Sicily, Italy, with a much-desired wish … a sewing machine. She spent her years of study in the applied arts, design, tailoring, and was crowned with many awards. In 1989 she won the "National Young Designers Award" in Florence as the best young Italian designer. After a few years working in the Atelier of Rome Haute Couture, she began working with some of the most prestigious fashion houses, or "Made in Italy". In 1997, she accepted the challenge to design for a company of Italian knitwear, specifically a women's collection. The collection was a great and shocking success: Letizia Denaro's work led the company to triple its turnover in a single season. Since then, Letizia Denaro will capitalize on her creativity with her collections of knitwear from Italian distinct style marked by an unmistakable personality. The creativity of Letizia Denaro is associated with the designer's natural inclination to strive for the highest quality.
The company
Letizia Denaro established the company's headquarters in Prato just outside Florence, where the cradle of the Renaissance took place. Here, textile work dates back to the Middle Ages where professional skill and unique know-how is tradition. This fertile area of expertise, art, and experience lives through Letizia's collections. Letizia Denaro's staff is made up of carefully selected pattern makers, seamstresses, and ironers, who contribute to the brand's creative process. This skilled team is crucial to the development of the collection and quality control, which are entirely made in Italy. They meet the desire of the designer to provide an excellent product, and fulfilling the belief that fashion is in the details.
Letizia Denaro. Award "Best Fashion Creator", Florence
Letizia Denaro
A designer who has managed to combine tradition and modernity, by recovering the Ancient Florentine Know-how
Born in the beautiful land of Sicily, full of contrasts, art, and culture, Letizia Denaro was always passionate about fashion. As a young woman, she moved to Florence to deepen her studies of art at Polimoda. Here, she was able to experience innovation and art born in the Florentine Capital. 
Letizia Denaro's desire to excel pushed the stylist to follow her dream: creating her own brand.
That's how the Jei's Brand was born, which was printed knitwear, of Letizia Denaro. The brand followed ancient printing techniques that only a city like Florence could produce. Through her work at Jei Brand, Letizia Denaro preserves these ancient techniques, which were at risk of being lost. The designer manages to create unique garments printed one by one, all inspired by ancient tradition.
Her work simultaneously recovers the memory and creativity of the ancient Tuscan know-how. The prints are all born from the combination of tradition and modernity; they give today's woman an extra touch of class that cannot be found in classic large scale production.
Now Letizia Denaro is the owner of Jei's, a dynamic brand with an international presence. The brand is environmentally friendly, produces unique garments devoted to selected customers, and is far from mass-production.
Collections
Jei's : printed garments made with thin and fine yarns
As a leading company in Italian printed knitwear, Letizia Denaro creates original collections with the finest yarns. The brand uses 100% cashmere, extra-fine merino in winter, 100% cotton, and cotton and silk for summer. The choice of extra fine yarns is an essential stylistic choice as it allows the creation of very thin garments with wearability that woman love.
Why us
Knitwear is hand-printed and environmentally friendly
Our three strengths:
Double Use:

the peculiarity of prints, where the front is the back, and never the same, allow the woman to use the garment twice. They may choose the side to use depending on the out-fit, in other words, with one cloth you can have two pieces of clothing.

Hand made processing:

the prints are strictly made by hand with an ancient technique. Letizia Denaro preserves the Tuscan know-how and tradition handed down for generations.

Environmental Sustainability:

the products used and their processing complies with the strictest and most beneficial environmental standards.
STAY UPDATED
Sign up for the newsletter to receive a preview of our collections
Jei's, is the leading Company in Italy of printed knitwear.
For those who care about details.